More Positive PR for Small Businesses
Last week, I expanded on affordable video equipment and the positive impacts it can have for small business owners. Continuing with the same theme, my personal video work has received more attention and it actually bled over to business.
To start the story, we must travel back in time to early January 2015. During early January, our area received a lot of rain, surprise surprise, and a friend and I decided to go up to the Granite Falls to walk Newt and film the falls. While the water had subsided a bit, the major volume of water flow happened in the evening, it still was pretty cool to film for a short video. The video turned out good and did get some early YouTube traction.
Being happy with the video, I didn't think much more about its success. That is until the Mountain Loop exPress emailed.
The Mountain Loop exPress is a local online news paper that serves the Granite Falls community and they wanted to feature my video along with a biography on how I go into the drone hobby. The result was Filming Granite Falls with a Drone.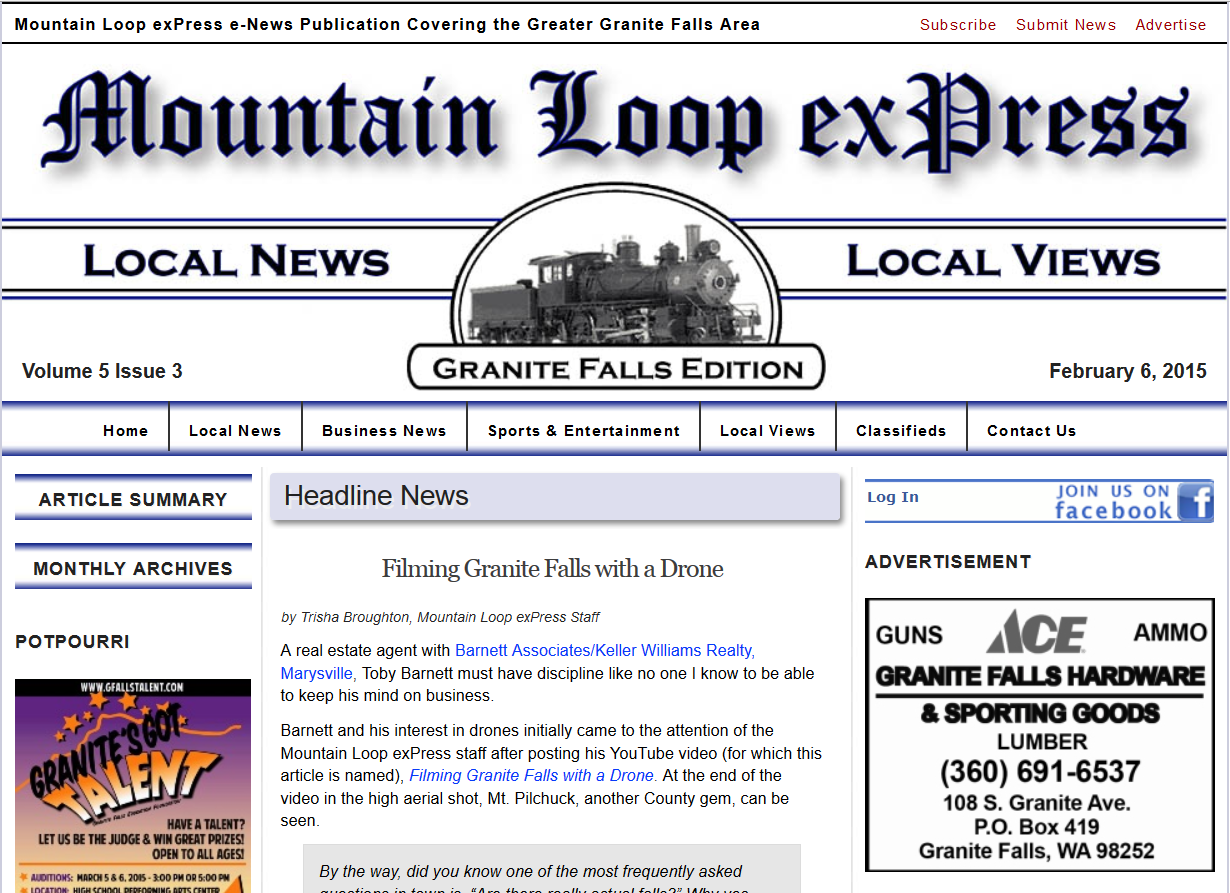 Ok. I was in another newspaper. Big wup. However, the bleed over to to my real estate business was excellent and unasked for. The Mountain Loop exPress linked to a primary landing page as well as another personal video – Family Vacation to Maui, Hi.
When looking at the news article, the items that stands out are the backlinks. Since backlinks are still an important SEO factor, the high value links to business websites are highly valued and contribute to overall SEO efforts. That wasn't my goal from the article yet I won't complain about it either.
The lesson here is to never give up in your small business marketing efforts because you never know where positive results will come from.