Affordable Multi-Purpose Video Equipment DIY-ers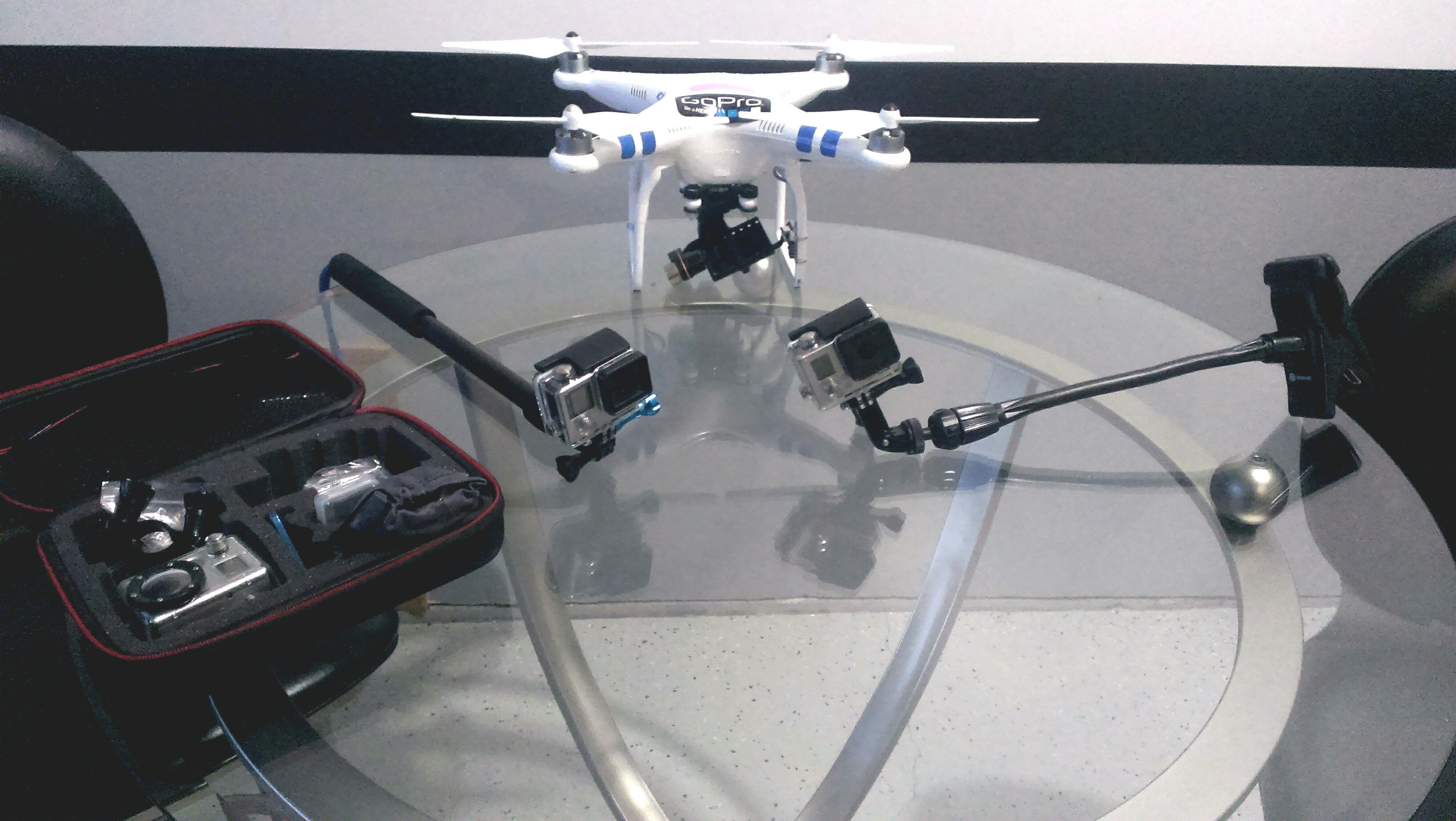 You're a small business owner. You're a DIY-er marketer. You've just been to a marketing seminar, attended a free webinar, or was told by industry colleagues that you need to use video in your advertise business and generate new business. But you have no camera, other than your phone, and you're wanting some video equipment that doesn't requires a second mortgage.
What do you do?
For small business owners this is a tough question to answer.
No doubt, customers are online watching videos which brings us to YouTube. Besides watching funny cat videos and extreme sports gone wrong, YouTube is a useful place to research how-to videos, watch home made tutorials, learn more about any subject matter, and start research for upcoming household project. Just last night, I watched a video on installing a faucet. Why? I had a question and Moen had a DIY video.
Now you might be thinking, I don't see TWResourceGroup.com taking their own advise and making marketing videos. That's correct. However, that doesn't mean videos are not being made.
For my day job, sometimes night job too, I sell homes. Big ones, small ones, nice ones, not so nice ones, and so on. In real estate, home tours have become a service that most real estate agents offer. Typical videos are picture slideshows played to music with text overlays. Those videos serve the purpose and are easy to upload but they don't standout. So what to do, what to do?
Here is an idea; do something amazing.
Affordable Multi-Purpose Video Equipment for DIY-ers
A few weeks ago, I purchase some new equipment for my real estate business, a DJI Phantom 2 H3-3D with Zenmuse Gimbal and a GoPro 4. Why? Quadcopters have brought a perspective to home tours that wows viewers. Instead of seeing a home at ground level or from a helicopter, people can now see a home at eye level which allows a perspective that was otherwise unattainable.
Here is our latest real estate video:
You might be thinking, for selling properties a quadcopter makes perfect sense but for other industries it doesn't apply.
Or does it?
Let's look some industries that can use a GoPro equipped quadcoters; real estate (home inspectors, architects, builders (custom & track), tourism and relocation companies, sporting events and race sponsors, outdoor companies, and more than there is time to blog over.
Custom Home Builders: Can use a drone to film the various stages of home construction for marketing videos, for client updates (which could be used in marketing material), and bring added value to the client's experience through the use of aerial video.
Tourism and Relocation: Filming surrounding areas, current tourist destinations, sunrises and sunsets from hard to reach vantage points, entire cities and towns, fly through rivers and valleys, fly over wildlife, and create content that tourism and relocation companies cannot. These make fantastic videos to watch especially when the music syncs well.
Sporting Events and Race Sponsors: Ever wanted to get aerial footage of racers or a sporting event. No problem with a drone and a camera. Make videos that capture and follow the action without renting a helicopter. Participants may even pay for pictures and videos.
Outdoor Companies: Film river rafting trips, dirt bike riders taking wild jumps or speeding down long straight-aways, horseback rides, wake boarding or slalom skiing, jet skiing rentals, and hot air balloon companies can all benefit from the added video.
What Does Technology Costs? Is it Affordable?
– DJI Phantom H3-3D : $829
– GoPro 4: $499
– Adobe Elements 13: $80
All shipped to your door ready to go for less than $1,500, minus some charging and downloading.
One of my projects, outside home tours, is a relocation video highlighting our coverage area and where I live. All filmed in HD quality matched with enticing video editing and music. Oh yea, its fun to boot.
Get out and do something awesome! Take your personal marketing material and abilities to the next level by purchasing your own drone and camera. Then, use it and see what happens.