Using Google MyBusiness for Local Search Exposure
Small businesses have a greater weapon in advertising called Google MyBusiness. Stemming from Google Local and building on local business's existing brands, Google MyBusiness allows local business owners to build robust awareness within the search results.
How Does Google MyBusiness Work?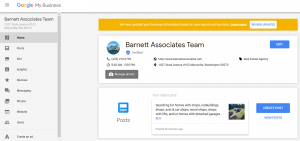 First, visit https://www.google.com/business/ and sign in or click Start Now to create an account. You'll then arrive at the Dashboard where businesses can be added, edited, view insights, manage ads, create posts, review suggested business changes, see business reviews, upload photos, and even create a website. These features allow an owner to manage every aspect of their Google local listing from one location.
(The associated image is a screengrab of a real estate agency business listing and will be used as the example)
Review Business Info for Accuracy or Updates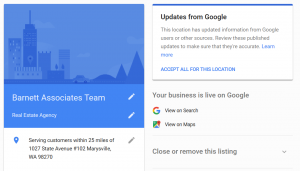 Click the Info tab. The Info screen is where business name, category, hours, closed hours, company website, and more advanced store/location features can be updated. One field not to overlook is Appointment URL. Also from the Info tab, a business can view the listing Live on Google search and Google Maps or Close or Remove listing (hope that feature is never needed). Its a best practice to keep information up-to-date.
Add Photos and Videos to the Listing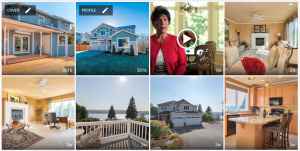 The second most exciting feature is the ability to add Photos and Videos to the listing. Photos and videos work very similar to other social sites yet the added benefit is the photos and videos show up in search results where as similar features in other social sites do not. Its recommended to upload a lot of pictures and videos over a period time. That way there aren't peaks and valleys in the upload time and the business appears more active/organic against competing listings.
NEW Create Posts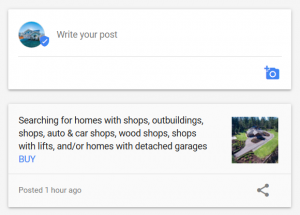 The most exciting feature is Creating posts to show case products, company news, and industry insights to grow a consumer base. Posts allow for text to be posted, add a featured image, and add a button to Book, Order Online, Buy, Learn More, Sign Up, or Get Offer to engage consumers through a created post. The real estate agency example has been posting Learn More to landing pages with properties, credit repair articles, articles about single family homes, and even videos. Get creative with the marketing mix and see what type of content consumers want to click on.
View the Listing's Insights
Finally, view the listing's Insights to know where traffic is coming from and what users are viewing. Views and traffic can be tracked on the following:
How customers search for your business
Direct: Customers who find your listing searching for your business name or address.
Discovery: Customers who find your listing searching for a category, product, or service.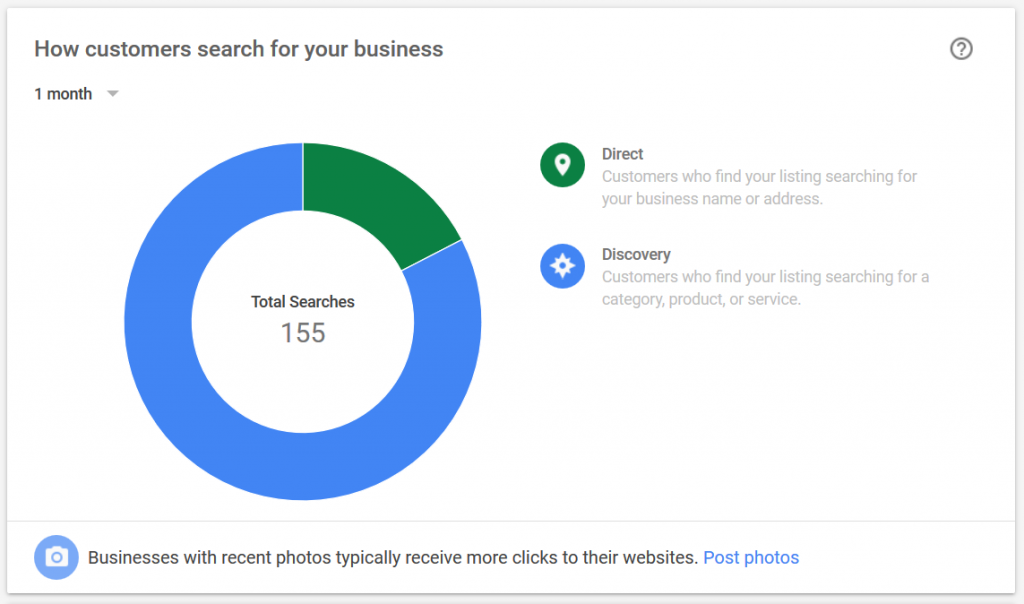 Where customers view your business on Google
Was the business found though Search or on Maps. Both are strategic yet look for Maps to be more dominate as Google pushes integration between Search, Maps, and Listings.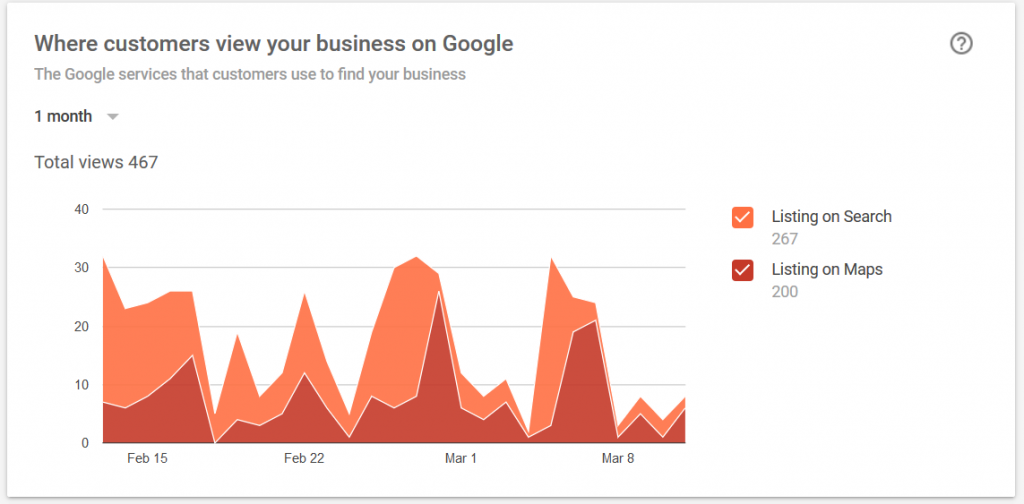 Customer actions
Did customers Visit your website, Request directions, Call you, Chat with you? This goes back to beginning of Editing business info for accuracy. Make sure consumers can connect with you.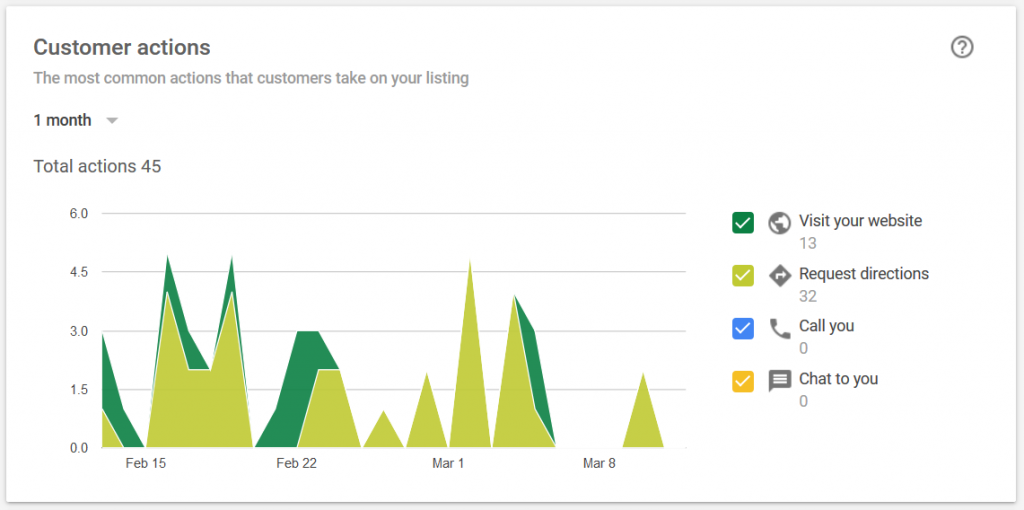 Phone calls
Tracks the amount of phone calls the business listing as generated and which is assumed is when the Call/Phone icon is used on a business's listing in search.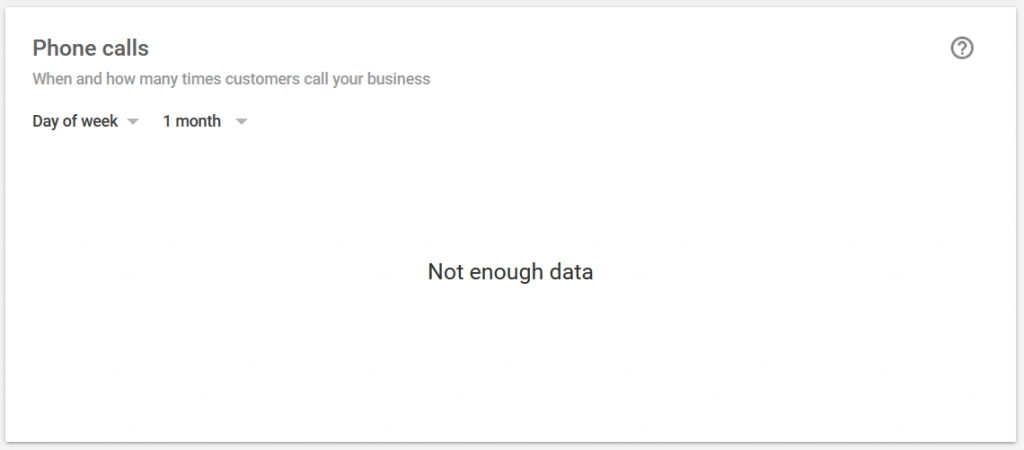 Photo Views
Photos views display a business's photo views and photo views by businesses like you. This real estate agency is receiving 48.2% fewer views than competing business yet had a large spike around Feb. 22nd.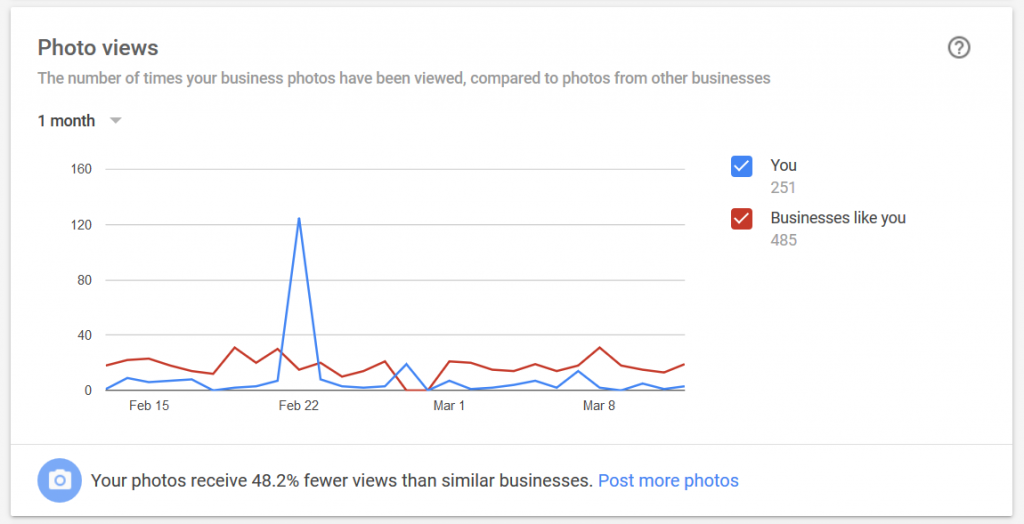 Photo quantity
Which displays how the photo quantity versus businesses like you. Its a best practice to have a higher volume of photos especially if competing business may have a larger ad budget. As seen in photo views, there is a direct relation to when photos are uploaded to a spike in views and is the reason why business should upload periodically versus just once.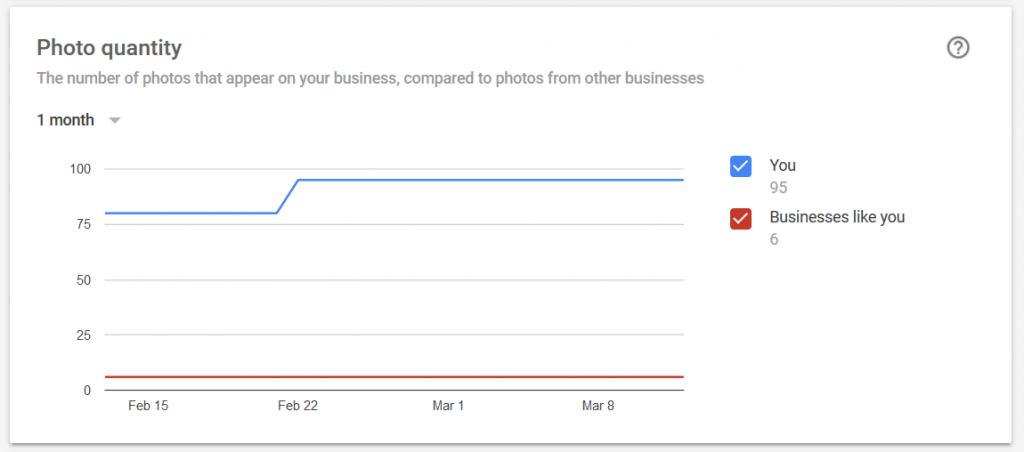 If you're looking for new ways to promote and have a limited budget then create a complete and robust Google MyBusiness business listing and start standing out.